Kevin Reynolds, producer / live performer from Detroit. Began in the local underground of the mid '90's Detroit Techno scene. Worked for Derrick May's label Transmat. His sound has been championed by Osunlade, Gilles Peterson, DJ Karizma, Jazzanova.
Born to two Irish-American Detroit autoworkers/civil rights activists, Kevin Reynolds' musical ear was trained by the soundtrack to the late night drives decidedly put on the car stereo by his parents: none other than the urbane and otherworldly voice of celebrated Detroit radio dj, Electrifyin' Mojo…
While his mother attended medical school at Michigan State University, Kevin and his family lived in student housing that housed families from around the globe, with neighbors blaring insistent sounds of such diverse backgrounds as Afropop, music from China's urban centers, Tejano music, and spaced melodic sounds from the Middle East. Kevin was self taught when it came to making music with machines; obsessed with being able to create the music he was being exposed to on a daily basis, he approached and helped design the first Music Technology class in his high school…
Reynolds' first foray into a professional music career was a call to work at Derrick May's seminal classic label Transmat Records. Initially signed on as an audio engineer fresh out of college in the dry deserts of Arizona, Derrick saw other plans for Reynolds and pushed him to develop knowledge in all aspects of music. While at Transmat, Reynolds was given the opportunity to manage all the audio production functions of the pioneering label. Working as an engineer and tour manager of Derrick May's Hi Tech Soul band Time: Space including Aril Brikha, John Beltran, Neil Olliverra, Tony Drake, Jeremy Ellis he travelled throughout North America, Europe and Japan. Among the many projects executed during his tenure at Transmat, he also curated the official music compilation for "Movement," Detroit's 2004 electronic music festival.
Kevin's music draws hints from a wide spectrum of artists. In his music you can hear the steely mechanics of Kraftwerk, the powerful blasts of John Coltrane, the emotive synths of Carl Craig, the social commentary of A Tribe Called Quest, the rawness of Jeff Mills, and lush waves of Sergio Mendes. On record, balance is key to his music: "You must have the light with the dark, day with night, and it's a natural balance of opposites. "
Since his initial steps at Transmat, Kevin also had the opportunity to be the US tour manager for Neo Soul artist Amp Fiddler. Founding his own label, Todhchai (which translates to "future, or things to come" in Gaelic), he has composed music for Lexus of America , Blue Cross Blue Shield, Red Bull and the Mayor of Detroit. This lead to the privilege of remixing The Detroit Symphony Orchestra's Stravinsky's riotous "Rite of Spring". In 2006, Reynolds released his first record "Afrik" to critical acclaim and championed by the likes of Gilles Peterson, Osunlade, Jazzanova, DJ Karizma and Masters At Work. The UK's BBC Radio One dubbed Reynolds the "new sound of Detroit Techno." His live performances have been showcased at Detroit Electronic Music Festival in 2001 and 2004. Most recently his live sets where noted in Resident Advisor as highlight of the Movement 2009 Detroit Festival and called "fresh, evocative deep house tunes that never stopped evolving" by littlewhiteearbuds.com Most recently, Kevin composed an original song for Microsoft Ford Sync web launch called "playit4ward.msn.com"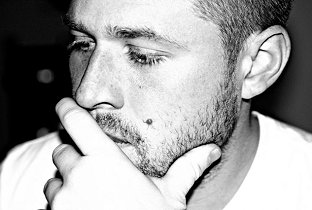 Releases:
Favis (12″) Todhchai Records 2011
Built For Athletic Response (CDr) Todhchai Records 2005
Afrik / Anonymous Room At The Corridor Of Last Night (12″) Todhchai Records 2006
::Living Songs:: (CDr, Album, Promo) Not On Label
Time:Space_02 (2xCD, Comp) Catalog. 2002
Microworld (CD, Album) Catalog. 2004
Movement – Detroit's Electronic Music Festival 04 (Comp) ? (3 versions) Transmat … 2004
Sans Soleil (CD, Album) Catalog. 2004
Detroit Electronic Quarterly (Volume 1) (CD, Comp) Detroit Electronic Quarterly 2005
Detroit Electronic Quarterly (Volume 2) (CD, Comp) Detroit Electronic Quarterly 2005
Owns and runs